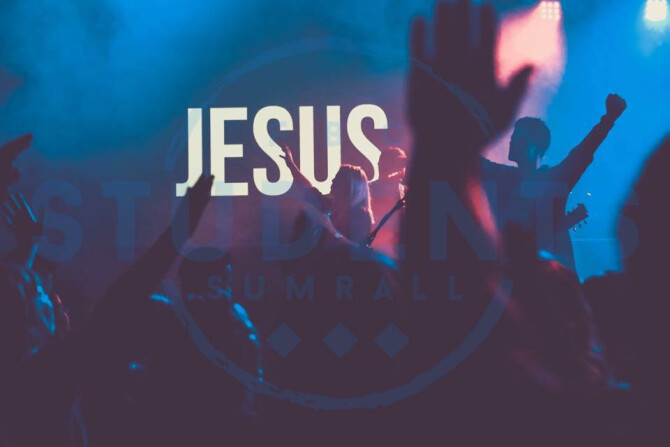 ---
Student Life Camp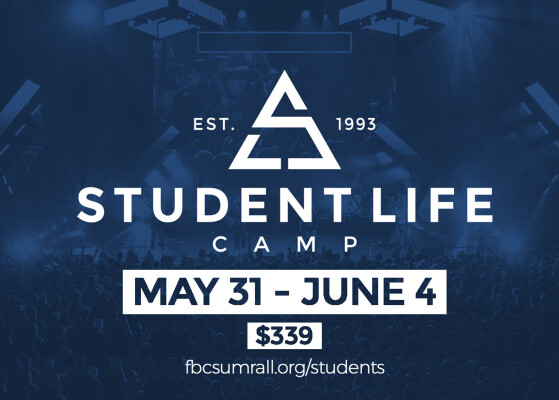 We love camp—absolutely love it! We believe God uses summer camp to establish spiritual markers that students will remember as they grow in their commitment to follow Jesus. At Student Life our goal is to connect you and your leaders with your students through small group Bible study, engaging worship, and activities built around strengthening relationships. We promise to clearly present the good news of Jesus, to shape every aspect of our camps in such a way that God's Word remains center-stage, and that we will have a blast while doing it.
Registration is now closed. However, you can call the church office (601-758-4738) to be placed on our waiting list!
IMPORTANT DATES TO REMEMBER:
Sunday, March 7 $113.00 (non-refundable deposit)
Sunday, April 11 $113.00
Sunday, May 2 $113.00
Click here for:
All must be downloaded and turned in to the church office. Transportation & Medical Release must be notarized.
---
OUR MISSION (What We Do)
FBCS Students exist to send out students that have a love for God, a love for people and are committed to making disciples.
OUR VISION (How We Do It)
We desire to see every student walk the Discipleship Pathway: Know God, Live in Community, Make Disciples and Change the World.
OUR VALUES
Adult involvement: Partnering with parents and volunteers to equip students.
Family environment: Surrounding students with a family environment nurtures genuine relationships, unites the Body of Christ, and encourages their relationship with Christ.
Biblical Discipleship: Jesus commissions His disciples in Matthew 28:19-20 to make disciples. Our goal is to send out students that are disciples making disciples.