Kids@First Children's Ministry
A child is a wonderful gift from God. At FBC Sumrall, we have a variety of children's ministries to meet the needs of children and their families. Our mission and purpose is to magnify Christ in all that we do and to present the gospel in a way that our children will understand.
Vacation Bible School
Although it doesn't quite look & feel the way we wanted it to this year, VBS will still rock! We want you to join us ONLINE by clicking the graphic below! Videos will be available all summer long. You can participate with us ANY week this summer that's convenient for your family! We hope it helps you FOCUS! Click the image below for more details about our Virtual VBS.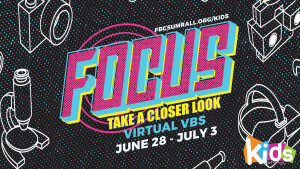 Sunday Morning Bible Study
Sunday mornings begin at 9:45 AM with Bible study specifically geared for each age group in our children's ministries from toddlers, preschoolers, & kindergarteners who use the Orange's First Look curriculum (download the Parent Cue by clicking here) & elementary using LifeWay's Bible Studies for Life Kids curriculum (download this app by clicking here), all the way to preteens who study LifeWay's FLYTE curriculum dealing with the current issues of their age. You can see more of FLYTE on YouTube by clicking here.
Wednesday Evenings
Join us again this fall semester 2020 as kids begin KidsChoirs at 6:15 PM upstairs. At 6:45 PM, kids will then rotate through games/recreation, science/crafts, or Bible/missions study in our newest curriculum, ROCKY RAILWAY: Jesus' Power Pulls Us Through. Our closing rally begins at 7:15 PM in the new large group room, & parent pickup begins at 7:30 PM.

Upward Basketball
Look for Upward Basketball registration to begin September 2020.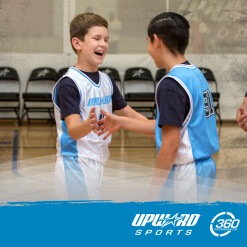 Safety & Security
All teachers are required to submit to a background check. In addition, all teacher helpers must attend training. While we hope that kids have a tremendously fun time while on our campus, we take the safety & security of our children seriously.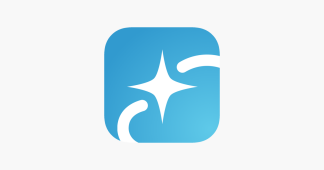 Realm Connect App
The Realm Connect app is the best way for us to know who is here. It helps us to know if your child has any special needs, & it gives us a way to get in touch with you should your child need any special attention while you're here. You can streamline your Sunday/Wednesday experience by downloading the app from the iTunes or Google Play stores for free. Create an account & search for First Baptist Church Sumrall.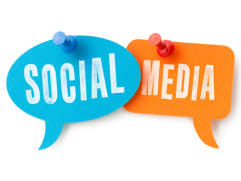 Social Media
You can find us on Facebook by searching in groups for KidsAtFirst or follow us on Twitter by finding @KidsAtFBC!
CentriKid 2021
With our 2020 camp cancelled, we are headed to Timber Creek Campground July 10-14, 2021 for another incredible year of CentriKid! Registration for this camp will begin in January 2021.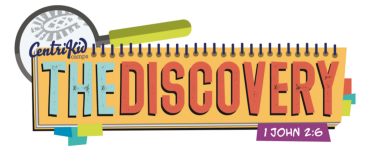 Don't miss the deadlines associated with this camp for kids completing 3rd through 6th grades.
Sunday, February 7, 2021: $111 non-refundable deposit
Wednesday, March 10, 2021: $111
Sunday, April 11, 2021: $111